Warning
: mysqli_num_fields() expects parameter 1 to be mysqli_result, boolean given in
/home/thefpvjh/fitnesscamp.co/wp-includes/wp-db.php
on line
3351
You have a good night sleep, feel great, and go to work and suddenly someone remarks,
"You look tired, didn't you sleep well? "
And with that moment all your self confidence and positivity drops down to null. Many of us have always been in search of a miracle concealer that can hide out our fatigue and puffiness and give us a fresh look.
Finally the hunt is over! 5th and Glow have come up with an amazing eye serum Cyabags that has all the necessary ingredients that aims to wipe away puffiness, wrinkled lines and give you a much younger look.
About Cyabags
The under eye area is very sensitive and you can't risk using any product that comes your way. Cyabags is the end product of years of research of the renowned aesthetician Cecila Wong. She has been very concerned with the way people are trending towards Botox injections and expensive laser and plastic surgeries. These treatments are not only a burden on your pocket but also come with dangerous side effects. Plus they give a very artificial look to your face.
Cecila Wong has been working with many A-list celebrities look their best with the most natural of products and has been trying to resolve their skin problems. According to her research, the main reason behind those heavy eye bags is not necessarily lack of sleep or unhealthy life styles. But these are caused by lymph that gets trapped under our eyes.
The eye area has very fragile skin and this situation worsens with age and you end up looking fatigued, old and dull. In order to get rid of this lymph, you need to increase the blood circulation in that area. Not only that but you need something that would help you get rid of visible lines and make your skin smooth and healthy.
Hence Cyabags—-that could be a perfect solution to wrinkles, puffiness, and bags.
Cyabags Ingredeints
Cyabags is not just a regular eye serum. It has all the magic serum super chargers that boost up your skin, giving it the perfect glow you had always dreamed of.
●The first super charger is the super peptide PT1 which is known for its unique wrinkle-hiding effect. PT1 is the perfect alternative for Botox-like wrinkle smoothing without the use of injections. It is definitely a safer way than to go through a laser or Botox therapy since it comes without any dangerous side effects.
●The second super ingredient is the Hesperidin, which supports the capillaries around your eyes to keep them healthy and less visible. Once the capillaries become less visible, there is a major reduction in dark circles.
●The third super chargers are the skin tightening silicates that conceal pores within minutes and tighten the loose sagging skin under the area. The skin tightening silicates include magnesium aluminium silicate and sodium silicate which according to researchers conceal pores within no time.
●The fourth one is the Hyaluronic acid that is the exact nutrient for a moist and fresh looking skin. Each drop of Hyaluronic acid has the magical ability to infuse 1,000 times its weight in water and provide nourishment to your dull looking, dehydrated skin.
●And finally, the super vitamins A, C and E that reduce inflammation, create a soothing effect and help preserve the collagen strength.
It's like super magic in one bottle that has the ability to bring an ageless look and wipe away all those negative remarks that people feel the urge to say to you when they see your huge dark eye bags! Hence, Cyabags promises an energetic beautiful younger looking eyes that are sure to mesmerize everyone.
Cyabags acts as a multitasker, a single, easy to use solution to all your major skin problems regardless of your age or gender. It serves as a perfect agent to reduce eye bags, soothe the skin, add to the moisture and give it a more radiant impact. Apart from the under eye area, Cyabags can be used to smooth the wrinkle lines around the mouth, forehead, lips and neck.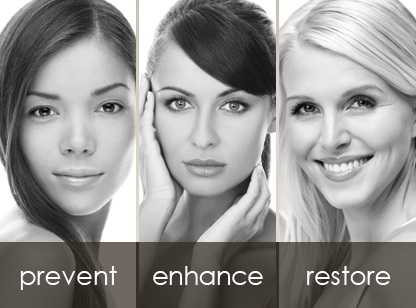 This magic serum shrinks away the open pores of the skin and gives it a younger look all along. The combination of natural extracts and the super smart ingredients gives it all the more power to tighten up your skin, add to the glow, repair the damage done by pollution and preserve the collagen strength. Within minutes you can experience a miracle happen in front of your eyes. So say goodbye to the dull looking skin and enjoy the benefits of Cecila Wong's research and experience. However, individual results may vary.
How To Use Cyabags
Cyabags is easy to use and can be incorporated into any skincare regimen. The recommended way to use it is given below:
● Follow your daily skin regime, cleanse your face and neck. 
● Then apply two pumps of Cyabags all over the face and neck.
● Gently pat the product onto your skin with gentle hands. It may look wet at first but it will absorb by itself within 2-3 minutes. Do not rub it extensively, just let it penetrate into the skin.
● If you feel the need to re-apply the serum at a certain area, follow the instructions as above. After this you are all set to apply makeup and ready to go!
Cyabags Pricing
It is most common that such beauty products are heavily priced and often are out of range for common people. Rest assured; Cyabags is completely affordable and within reach. There are three packages being offered by the company:
● Single Bottle for $69.75
● Pack of three bottles for $149.95
● Pack of six bottles for $245.95
There's one more facility being offered to you. Cyabags provides a 365 day money back guarantee in case you feel you aren't satisfied with the product and the results it provides. You can even return the empty bottles and get your money back.
Final Verdict
Cyabags is the perfect solution to revive all your youthful years and to see the world with healthy looking, alive and energetic eyes—that too at an extremely reasonable price. You will believe in Cyabags only if you try it yourself. Without Cyabags, your make-up pouch is just unsubstantial!
A healthy, youthful looking skin is just a click away!!!