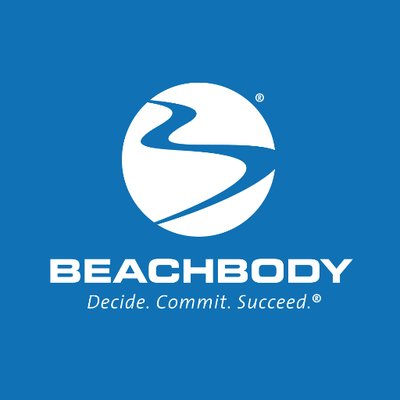 Losing weight can be easy for some, but is usually a nightmare for most people. The weakness, the craving, and the stubborn numbers on the scale could cause many hopefuls to lose motivation before they even come near their goal.
Having a weight-loss partner helps a lot, but not everyone is able to find someone that has the same schedules, weight, and requirements as their own. On the other hand, motivation and guidance is definitely a must in order to see substantial, sustainable, and lasting weight loss.
There are two main aspects of weight loss: diet and exercise. In order to excel at both of them, most of us need a bit of training and guidance. This could be expensive and difficult to acquire, much less maintain, but some programs really seem to work out. The Beachbody program is one of these, so let's take a closer look at it below:
About the Beachbody Program
The  Beachbody program is a provider of weight-loss, nutrition, and fitness guides to anyone who needs some help in getting fit. These programs are designed to get results and have millions of customers all over the country. Many testimonials attest to the effectiveness of this method, as it's presided over by thousands of coaches that can help people reach whatever goal they have in mind.
The Founder of the Beachbody Program
The founders of this program were Jon Congdon and Carl Daikeler. These two began Beachbody back in 1998, with the aim of helping people to lead healthier and more fulfilling lives. Hence, they formed a comprehensives approach towards fitness, nutrition through diet plans and shakes, and other forms of support. This way, many people could really turn their lives around.
What the Beachbody Program Offers
Beachbody actually has a wide range of programs that can cater to each and every need, These include the Hip Hop Abs®, P90X® Series, 21 Day Fix®, PiYo®, Body Beast®, FOCUS T25®, and INSANITY®. We can choose from these programs according to our need. From these, we can learn how to best lose weight, learn proper dances, build up our muscles, lead a healthier lifestyle, and perhaps even manage our finances better.
Along with weight-loss tips, the programs offer tips on how to diet in an easy but effective fashion.  These also include some nutritional supplements, including the Shakeology line. This is a series of shakes that can supplement meals and help us lose weight even faster. Add this to a great customer service and online support, and the programs do seem like they cover all the bases.
The final attraction of Beachbody is that it challenges each of its members to enter its main contest, the Beachbody Challenge. Here, those members who get fit and achieve their goals will get cash rewards for their hard work. The rewards could come in the range of hundreds or even thousands of dollars.
How Beachbody Works
The aim of Beachbody is to make weight loss and fitness accessible to anyone and everyone, no matter what their schedules and daily routines are like. Hence, the founders and coaches here have made sure to provide workouts that one can do at home. The program is available on a DVD or the company's own streaming service. After we pay the fee or buy the DVD, we can then go through the content and follow it on any device.
The workouts themselves are a mixture of cardio, strength training, plus exercises to enhance flexibility. There's also an enjoyable mix of dance exercises, yoga, high-intensity training, and other special formats. The plans usually also include the trainer giving us a researched eating plan in order to supplement our weight loss.
We also get quite a bit of knowledge about the Shakeology drinks along with the nutritional supplements that Beachbody sells. While these may not be everyone's cup of tea, the idea behind them does seem logical.
Most of the sales and information are available through a certain Beachbody coach. This is not a fitness or nutrition expert, as one might expect, but a sale representative that will get a commission from our purchases. Since these coaches are mostly users of Beachbody themselves, they can guide newcomers and offer some much-needed support as well. While this system might be a bit controversial in some areas, the Beachbody programs have worked for many people.
The Downsides of Beachbody
While Beachbody certainly does give us quite a lot of optimism, we must take everything with a pinch of salt. The three aspects on which Beachbody works—exercise, nutrition, and support—do have an impressive range. However, they also all have their downside, which we should consider before placing an order.
The Beachbody exercises come in a wide range and are tailored to match most needs of the users. The workouts are challenging, but some are also suitable for newbies. This is great news for overweight people who find it hard to get into exercise, but at-home workouts mean a great deal of self-discipline. Exercising at home is simply not the same as with a personal trainer or at the gym. Many people might not have space or time to exercise at home in peace or without distractions. If we do decide to go for these workouts, we should first make an exercise-safe space at home and set aside a regular time in order to benefit properly.
The nutritional aspect of Beachbody follows a mostly low-carb system, which is great for getting weight down. The eating part is quite healthy, yet some plans are lenient enough to let people make gradual changes instead of going cold turkey.
While the Shakeology shakes are great for dense nutrition,  they're quite expensive and contain caffeine. Luckily, though, they aren't necessary for Beachbody, only being a recommended product.
Finally, we come to the Beachbody support or the 'coach' system. These coaches promote their success with Beachbody among their social circle in the hopes of getting more people into the program. While some of them might be sincere in their endeavors, there's no doubt that the financial benefit must stain the system somewhat. Plus, these coaches have no training or fitness exercises.
On the other hand, the before-and-after pictures and the coaching system mean that we have access to real people who tried Beachbody. The celebrity trainers are there for the workout and promotion part, but contact with an actual user does have its value.
Conclusion – Is Beachbody Worth Trying?
While Beachbody might have its cons, the programs really are well-tailored and quick to pick up on. Since we also have connections to its users and the programs seem quite popular, it's evident that Beachbody is worth at least one try. We should hence get to its official website, choose the best program for our needs, and join a program before our weight gets uncontrollable!