Warning
: mysqli_num_fields() expects parameter 1 to be mysqli_result, boolean given in
/home/thefpvjh/fitnesscamp.co/wp-includes/wp-db.php
on line
3351
With almost half of all adults in the United States suffering from high blood pressure, it's crucial to detect the warning signs early before it manifests into something worse such as heart disease or stroke. Checking your blood pressure has never been easier thanks to Zenith Labs' brand-new product: The Zoom Wellness Wrist Blood Pressure Monitor. 
Zenith Labs has been known for its commitment to high-quality products, especially when it comes to health supplements. The brains behind the supplements, Dr. Ryan Shelton has now come up with an interactive and highly effective device that makes taking blood pressure readings super convenient.
Monitoring Blood Pressure is not as simple as it seems 
If you ask someone how they get blood pressure checked, they'll either talk about how they get it occasionally checked when they visit a doctor, or they might have some home appliance that they use. All these methods may be convenient to an extent, but it's still not enough. Sporadic readings for blood pressure are not accurate! 
If you get a high blood pressure reading, it does not mean that you have blood pressure problems. Similarly, a low reading doesn't necessarily mean that all is well. The truth is, your blood pressure is affected by almost everything, not just the food you eat. If you're stressed about something, that also has an impact on your blood pressure. You might have a higher blood pressure at the hospital because you might be worried that something's wrong. At home it might be totally fine!
Moreover, several new guidelines have now come up from the American Heart Association (AHA) which state that blood pressure should be monitored more often, and at the comfort of your home to get a more accurate reading. Therefore, it's recommended that you invest in a home appliance for your blood pressure readings.
What makes The Wrist Blood Pressure Monitor Different?
There are already so many different types of home appliances out there for monitoring blood pressure, so what does Zenith Labs offer that the others don't? There might be many home appliances, but none are as packed with features or accurate as the Zoom Wellness Wrist Blood Pressure Monitor. 
A lot of these appliances are either not FDA approved or simply lack the required features. Yes, they might offer convenience in the sense that you no longer need to visit the hospital anymore. However, most of these appliances don't come with proper instruction manuals and people often end up taking the reading the wrong way. This can be highly dangerous because then people start taking measures based on these inaccurate readings and it could possibly result in fatal consequences.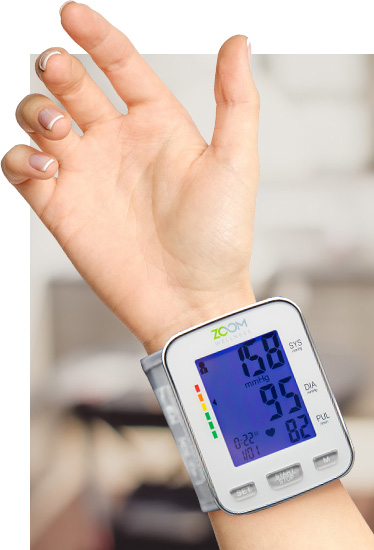 It's better safe than to be sorry and Zenith Labs makes sure that the learning curve for their product is minimum and the amount of work the user needs to do is also minimal. Everything is taken care of by the machine itself so that the user can get an accurate reading in a stress and hassle-free manner.
What Does Wrist Blood Pressure Monitor Have to Offer?
Accuracy: If the device wasn't accurate, then what's the point of having a home appliance for blood pressure? Accuracy is very important for things like blood pressure because wrong readings could result in wrong actions taken which could have a negative impact on your health. Rest assured, the Zoom Wellness Wrist Blood Pressure Monitor is accurate as it can be. It's also FDA-approved which solidifies its credibility.


Convenience: Every home appliance offers some level of convenience. However, the extent to which Zenith Labs makes your life easier with their device is unrivaled. As mentioned earlier, they've made sure the user has the least amount of work with a minimal learning curve. The device cuff is also made in a way that it can fit all kinds of sizes, so you need not worry about that. There's no need to do any setup or anything, just press a simple button and you're good to go! The machine will do everything else for you and will also tell you if you have irregular heartbeats or dangerous blood pressure levels.


Portability: This is something that every other blood pressure appliance lacks; The Zoom Wellness Wrist Blood Pressure Monitor is tiny! It fits on your wrist like a watch making it extremely easy to carry around. Therefore, you can check your blood pressure anywhere, anytime. Leaving it on your wrist has some additional benefits as well. As mentioned earlier, it can detect irregular heartbeats and if you always keep it strapped on, it can continue to monitor your heart rate in real-time and notify you if it detects anything suspicious.


Memory: The device is smart; it can store up to 120 readings which you can then use to analyze your blood pressure trends. This data is highly valuable for a person's doctor if they're suffering from hypertension. People often forget to write down their blood pressure readings and it's an added chore they must perform. This way, you don't need to worry about anything, the machine automates everything and even logs your data for you.


An LCD Display: The device may be small and portable, but the device display is large enough to be suitable for anyone. The vibrant LCD display makes use of the 5-color system that's used in blood pressure monitor guidelines by World Health Organization. This way, you're not being exposed to something new, you're getting a display you'll be highly familiar with which again helps reduce the learning curve for users. 
Bonus Content
Moreover, each package also comes with three bonus gifts from the manufacturer which include food recipes and smoothie recipes that support healthy blood pressure. A separate video guide is also included which describes the fundamentals of keeping a healthy blood pressure. Therefore, you get a complete package with a single purchase.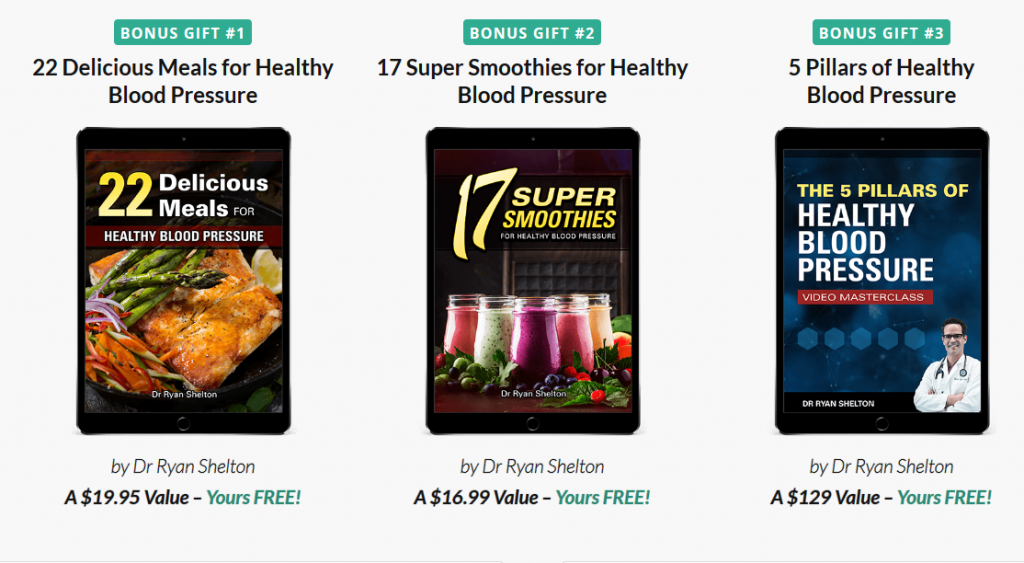 Pricing and Refund Policy
The wrist blood pressure monitor Zoom Wellness Wrist Blood Pressure Monitor comes in three attractive packages. These are:
One Monitor: $49.95 with $7.95 shipping.
Two Monitors: $89.90 with free shipping.
Three Monitors: $119.85 with free shipping.
Each monitor comes with all the related accessories such as batteries, a travel case, and an instruction manual.
Zenith Labs is also offering a no-questions-asked 60-day full refund policy. If you don't like the product then within 60 days of your purchase, you can ask for a full refund and even keep the product!

Conclusion – Is Zoom Wellness Wrist Blood Pressure Monitor Worth It?
The Zoom Wellness Wrist Blood Pressure Monitor is by far one of the best blood pressure devices out there. It completely simplifies the whole process of getting a blood pressure reading and ensures you get an accurate result. Everything is automated and done by the machine, you as a user don't need to worry about anything.
The product is also FDA-approved which solidifies its credibility as a reliable product. Zenith Labs is also a reliable manufacturer and they're so confident in their product that they're letting their customers keep the monitor even if they apply for a refund. The monitor is a complete risk-free investment and a must-have for anyone wanting to monitor their blood pressure conveniently. You can purchase it from here.