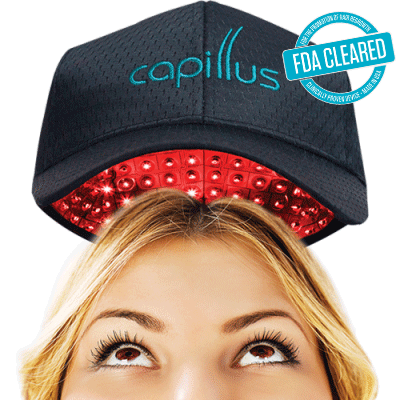 Hair loss, also known as Alopecia or Baldness refers to the loss of hair typically from the head. The severity of hair loss can vary from a small area to the entire head. Since a large scale of population these days is facing this problem, we have noticed a considerable rise in reported cases of psychological distress, anxiety, and stress in many people. Because, let's face this, hair are an important feature of our face and only enhance our overall appearance which is why hair loss can be a stressful situation and can cause discomfort, agony, and emotional pain. There are many reasons for hair loss like infections, reaction of some drugs, physical or mental trauma, diabetes or it may be hormonal that occurs when a synthesized testosterone known as DHT get on to our scalps and ultimately leaks into the hair follicles. So, whatever might be the case, the fact that there are so many counterfeit and scam products currently available on the market, people are now more than cautious than ever before trying out a new product, and it's pretty justified too. We have seen a number of users ending up regretful as these different shampoos, hair loss treating formulations and even drugs that make some unrealistic claims badly fail and result in nothing but sheer disappointment with little or no impact on dysfunctional hair follicles rather bring adverse side effects.
Obviously, we cannot sit back and let our hair loss thrive, and so upon thorough research, I came across CAPILLUS LASER CAPS, that includes, Capillus82, Capillus202, and Capillus272, by the highly reputable, and well-established company, Capillus®.
Read on to find out everything about the world's first, clinically proven, FDA cleared, value-driven, Capillus82 Laser Caps for hair regrowth and bidding goodbye to hair loss forever.
About Capillus Laser Caps
Capillus Laser Caps are a non-surgical hair loss solution for people, irrespective of gender, who are tired of using and testing different products for their hair loss. It includes both at-home and in-office laser devices and is backed by physicians, FDA-cleared, and are easy-to-use by anyone who is at the risk of hair thinning and hair loss. This technology is backed by clinical trials and is convenient to use and operate as the users can discretely fit them underneath their hat or ball cap. Since Capillus® laser caps are designed as a hand free device, and are battery-operated, the users can benefit from them even when they are on the go, working, driving, strolling at a park, or doing any routine task, as they would only be covering the scalp making them relaxed, with guaranteed satisfaction.
Capillus® Laser Caps – Features and Properties
Portable – It is a portable and easy to carry device which can be used anywhere, around the house, in the car, or while running any errand. Capillus® laser caps' portability and battery operation make them the easiest, and convenient, option among the users to own and operate.
Cleared by FDA – Capillus® laser caps are cleared by FDA (Food and Drug Administration), U.S.A and have no known or reported side effects as of yet. The extent of their credibility and efficiency can be depicted from the fact that the Capillus® laser caps i.e. Capillus272 Pro and Capillus82 were able to restore hair growth in adults suffering with androgenetic alopecia condition and had Ludwig-Savin Classifications of I- II and Fitzpatrick Classification of Skin Phototypes I to IV as indicated by FDA.
Easy to use and operate – It is a practical device to use, which is worn on the head. It is hands-free, and requires nothing on the users part like active or constant brushing and combing as required by other laser devices.
Capillus® Laser Caps – Target Market
Capillus® Laser Cap is recommended for both men and women who,
Are suffering from long term hair loss
Have lightly colored like natural blond and light brown hair
Who have always had very fine or thin hair
Capillus® Laser Caps – How Do They Work?
Capillus® Laser Caps has brought tremendous results for its users and aim to reenergize and boost the hair follicle in an attempt to solve the hair loss problem from the core. It does this by making use of the state-of-the-art low level laser technology, that in turn maximizes the underlying power of phototherapy that is currently widely used by hair physicians to activate and reinvigorate dysfunctional hair follicles and give the users a fuller, volumized, and thick set of natural hair they can flaunt and flip.
Since, Capillus® uses a non-surgical approach to solve hair loss issue, it is based upon Low Level Laser Therapy (LLLT). It is an established procedure that has shown stellar results in increasing the cell metabolism and nourishing the scalp. Miniaturization is a process in which hair follicle weakens with each hair cycle and so the Capillus laser therapy plays an important role here in energizing and boosting the cells within the hair follicle so that healthier hair can grow.
Capillus® Laser Caps – Benefits
Upon consistent usage, the users are expected to discover the following benefits,
Increased hair thickness
Hair growth
Increased manageability of hair
Decreased dandruff
Relieve from itchy scalp
Decrease in hair fall
Wound healing
About the company – Capillus®
Capillus® is based in Miami, Florida and enjoys a reputable position in hair loss industry. It has connected thousands of patients to experienced hair transplant physicians so that they can best benefit from a wide range of Capillus® laser hair loss products that suit them and can be referred to both available surgical and non-invasive hair loss treatment procedures. The patients are also enlightened on various psychological factors that cause hair loss and are hence suggested with techniques on how to cope with them in the future.
Capillus has a huge industry presence. After completing clinical trials and other regulatory steps, Capillus272® is now also approved by FDA that further contributes to its reliability.
Capillus® Laser Caps – Pricing
Capillus82 Laser cap for hair regrowth is currently available for $799 and the price is pretty justified considering the users will get a Capillus82 Laser Cap (82 Laser Diodes), a rechargeable lithium-ion battery pack, a battery case, A/C adapter for mobile laser hair therapy, Capillus-branded sports cap, capillus82 laser cap user manual, manufacturer warranty, and a carrying case for the Laser Hair Cap.
Capillus® Laser Caps – Recommended Usage
A simple rule to follow is,
For light hair and light skin: use LCPRO LaserCap, 5 minutes per use, twice in a week
For darker hair and Brown skin: use Capillus82, for 15 to 20 minutes, twice in a week
However, since everyone is different and react differently to a similar product, it is advised to talk to the physician about how to use Capillus Laser Caps. Usually it is recommended to wear the cap for 1 session, every other day and each session is about 30 minutes long.
Final Word
The Capillus Laser Caps are safe to use and has brought real time results to its users. It is a highly recommendable product for all those men and women who are tired of hair loss and want to resolve it for once and for all. The users can get in touch with renowned physicians and discuss their medical conditions, genetics, and other factors upon which the physicians will then recommend them with the most appropriate product from the company's line, with guaranteed results and satisfaction.