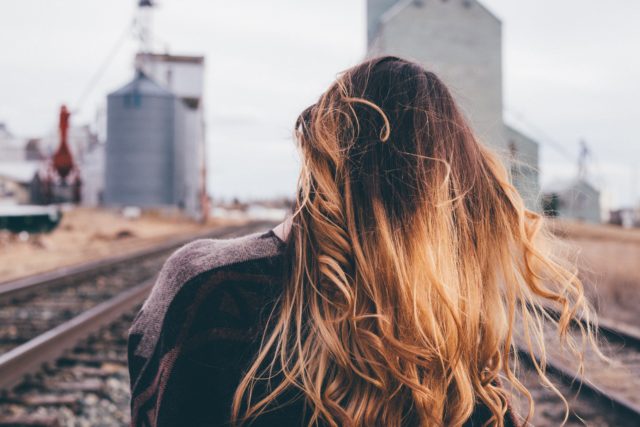 Who doesn't want to have a luscious head of hair they can flaunt, and rock literally any hairstyle they want? Each one of us, right? But obviously, hair loss is an inevitable phase, and to avoid it, our hair need our undivided attention and uncompromising care just like our skin and body. I have noticed that DIY haircare remedies are just as important and effective as any professional high-end product is, keeping in view they are followed with an undying dedication and devotion. Another plus point of these home-made remedies is that they help in restoring lost hair moisture and hydration without having any harsh side effects on hair.
Here are some effective tried and tested and easy-peesy DIY haircare remedies to help you achieve a bouncy head of hair with a healthy scalp and even texture. I personally love them as they all contain natural ingredients loaded with essential properties that collectively aid in strengthening hair follicles and restoring overall hair growth.
So, let's get into them without wasting any more time.
Know Your Hair Type
It is important to know what type your hair is before working with any DIY remedy or using any professional haircare product. It is because of the fact, that certain ingredients work best for dry hair and others for combination or oily hair. For instance, apple cider vinegar works best on oily/greasy hair providing them with a radiant and hydrated look.
DIY Hair Mask For Dry and Damaged Hair
Ingredients
One beaten Egg
Two Tablespoon Yogurt
Two Tablespoon Mayonnaise
One Tablespoon Honey (heat until it form bubbles)
Olive Oil as required
Directions
Mix all the ingredients together. You can definitely alter the quantity of ingredients to attain your desired consistency. Apply the mask on your hair and let it sit for at least 20-30 minutes. Meanwhile, make sure to cover your head with a shower cap, and relax on your couch while the mask does it job. Rinse it off with water followed by a mild shampoo.
Benefits
This hair mask is amazing for restoring shine, and hydration to the hair. It is recommended to bring out best results for people with dry, or damaged hair.
Let's now take a look at each of the ingredients used, their features, and roles in accelerating your overall hair game.
Honey is filled moisturizing properties and plays a significant role in restoring and maintaining hair's moisture making it an ideal ingredient for dry hair. It also has a bleaching effect that can lighten the hair color and so it must be carefully heated until it forms bubbles to avoid any bleaching. It is suggested to use it in a moderate amount as it is a hassle to wash it off, if used in great quantity. Mostly people mix it with yogurt, eggs, avocado, or bananas to maximize its benefits.
You may have never heard of using mayonnaise on your hair but it has many hair enriching properties that enhance volume, moisture, and shine giving life to damaged hair and prolonging its hydration, and health. If you dig a little deeper, you'll learn that Mayonnaise is made up of eggs, oil, and vinegar, that are widely known for enhancing hair life and beauty. It is recommended to use it with eggs, avocado, or yogurt, or it can be used alone as well.
Olive oil has been on the forefront when it comes to providing nourishment, hydration, and moisture to dry hair and restoring its lost shine and volume.
You must have used egg oil on your hair at some point in your life, even though not everyone can bear its smell, its effective in moisturizing, strengthening, and nourishing the hair. Eggs are rich in Omega-3 fatty acids, protein, minerals, vitamins and other micro-nutrients, that collectively play a key role in strengthening the hair and hair follicles giving it a luscious volume.
Yogurt is rich in nutrients especially protein, and probiotics that deep conditions the hair and give it much needed strength. Yogurt has always been used to promote hair growth, volume, and repair and aids in fighting off greasiness that usually builds up on the crown area due to natural oils.
DIY Hair Mask For Oily/Greasy Hair
This is such an easy DIY mask and works like wonders. It is perfect for controlling oily hair and scalp as they can be a huge turn off especially when you have to rock a certain look or go for a specific hairstyle. Here is what it contains,
Ingredients
1 Beaten Egg
1 tablespoon of fresh Lemon juice
Directions
Beat one egg in a bowl till it forms a foamy mixture. Add freshly squeezed lemon juice into it and whisk well. Apply the mixture on your head and leave it for about ten minutes. Wash it off with slightly cold water.
Benefits of Lemon
Lemon is rich oil control properties that keeps the sebum production in the scalp under control. It is also rich in Vitamin C and antioxidants that provide protection against free radicals responsible for damaging hair cells. It strengthens the hair follicles, gives a luscious volume to damaged hair, and prevents further breakage and hair fall.
The Use of Hair Supplements
Where many people opt to home-made remedies to enhance hair growth, others prefer to pair it up with the consumption of hair supplements that boosts the hair growth process. With the advancement of science and technology, there are a number of hair supplements in the market that aid in hair growth, repair, and volume, and are warmly welcomed by people suffering from embarrassing hair loss issue. It is important to note here that whatever hair supplement you use, make sure it is made up of safe and natural ingredients that are extracted in the purest manner and has absolutely no side effects. Do your research, take time, learn about the ingredients, and the brand, and then go buy that particular hair supplement. Biotin B6, Folic acid, Vitamin A, B1, B5, B6, B12, C, D3, and E are amongst the most effective nutrients that aid in restoring hair growth.
Conclusion
Hair are an important part of our overall appearance. They obviously require our utmost care and attention to have a long and healthy life. Just with any other regimen, hair growth DIY masks also require your sincerity, dedication, and most importantly patience to attain the desired results. There is also no harm in consuming hair supplements, you just have to have a proper knowledge of "WHAT" is in that supplement and how does it work. It is also wise to consult your dermatologist and to seek his assistance before going for a specific hair supplement.
Bye Hair Loss, Hello Beautiful Hair!