Warning
: mysqli_num_fields() expects parameter 1 to be mysqli_result, boolean given in
/home/thefpvjh/fitnesscamp.co/wp-includes/wp-db.php
on line
3351
Skincare has a significant importance, and it must not be overlooked at any cost. A good skin is perhaps our most powerful organ as it protects us from external factors and free radicals that could have a damaging impact. Since summers are here, and we all strive to rock that perfect tan, it is important to ensure that you don't ruin the texture of your skin by directly exposing it to the sun. Hence you have to make sure that you follow an effective skincare routine and use products that are not too harsh and mainly contain natural ingredients. In recent years, we have also seen a considerable rise in the use of facial oils in several skincare regimens and the results are literally phenomenal. It is due to the fact that facial oils provide a wide range of benefits to the skin, providing it with much-needed nourishment and an improved texture restoring its moisture, glow, and radiance.
Let's now talk about how facial oils work wonders on the skin, and how they can help you up your overall skin game making people stare you for a little longer out of sheer appreciation.
What exactly are Facial Oils?
Facial oils are extracted from plants and bear varying properties depending on the plant type. They can be categorized into essential oils (extracted from fragrant plants), non-fragrant plant oils, and synthetic oils that serve different roles and functions. Various scientific studies have reported that facial oils can be of enormous importance when it comes to strengthening and revitalizing the lipid barrier that in turn, repairs and restores the skin providing it with a subtle glow, and improved complexion. Facial oils can be used anywhere on the body, and can be a great source of hydration and moisture. However, it is important to note here that in order to make these facial oils work, it is essential to differentiate among various types of available oils as not each one of them is beneficial for the skin. Seeking advice from your dermatologist could be the key here, as he will best guide you to find the most appropriate oil for your face type that can efficiently does its job without having any harmful side effects.
Benefits of Using Facial Oils
Facial Oils can be a huge savior if you have a dull, dry, and flaky skin. They obviously don't work overnight, but can create a massive yet an impressive difference upon consistent usage. Here, using the right blend of oils is the key, in order to ensure that they don't counteract each other's functions resulting in a disastrous impact on the skin. Take your time, do your research, study your skin type, and then go for a specific oil. Some of the main benefits of using facial oils are briefly discussed below,
Minimize The Signs of Aging
Facial Oils can be a great help in defying visible aging signs like fine lines, wrinkles, and loose skin. These wrinkles get deeper with aging, as the skin loses moisture, its natural oils decline, and it gets flaky and dry. Facial oils here play a pivotal role in restoring back the lost moisture, and provides much needed radiance to the skin making it look young and fresh.
Yes, you read it right! Facial oils can be a holy grail for dry, and flaky skin. Excessive exposure to sun, free radicals, and other external factors can dry out the moisture of the skin making it look dull and gloomy. Facial oils nourish the skin with moisture and hydration, soothe the dry areas, and serves as a protective layer against future damage.
Many people use facial oils to prep their skin before makeup, as they do a better job at minimizing pores and moisturizing than lotions, and primer creams itself. However, the importance of primer itself cannot be underestimated. These oils smooths out and uplifts the overall texture of the skin, allowing the makeup to flawlessly glide on.
Serving as a Protective Shield
Facial oils strengthen the lipid barrier of the skin, and penetrates deep down into it, locking in moisture and hydration and impeding external factors like harmful sun rays, free radicals, toxins, and pollutants. If you are constantly exposed to open air, facial oils can be a huge help in protecting your skin and keeping pre-mature aging at bay.
Perfect for Sensitive and Irritated Skin
If you have sensitive or irritated skin, facial oils can be effective in providing essential nourishment, hydration, and providing relief from irritation, zits, and rashes.
Facial oils soothe, replenish, and hydrates the skin with essential fatty acids and minimizes pigmentation as they contain Vitamin C.
Scalp, and Nails Treatment
Some facial oils like the maracuja oil can also be used to soothe dry and itchy scalp and to enhance hair growth. It is also used to strengthen weak nails, and relieve dry cuticles.
Popular Facial Oils To Use
There are a wide range of facial oils available in the market each known to their unique features and benefits. Some of the commonly used facial oils are,
Maracuja Oil – Replenishes, hydrates, and repairs the skin
Argan Oil – Prevents aging, restores hydration, and fights acne
Lavender Oil – Ideal for reducing pigmentation, wrinkles, and acne. Also used for healing eczema, sunburns, and irritations
Peppermint Oil – Perfect for soothing the skin, restoring moisture, and stimulating blood flow
Rosemary Oil – Defies aging, hydrates, and rejuvenates the skin
Sandalwood Oil – Softens the skin, reduces tan, and smooth out complexion
Jojoba Oil – Beneficial for oily skin as it controls oil production
Grape Seed Oil – Fights off aging, wrinkles, soothes dry skin, and is lightweight
Almond Oil – Rich in Omega-3 fatty acids, restores moisture and hydration
The Final Word
Facial oils can be a huge blessing for people with certain issues irrespective of their skin type. Their smoothing, hydrating, and moisturizing properties enhance the overall appearance bidding goodbye to wrinkles, fine lines, and saggy skin. It is important to permanently include a facial oil in your skincare regimen and stick by it as long as it benefits your skin. The beauty industry is constantly expanding, and all the big companies are coming out with facial oils. You can start off with any drug-store brand, see if it suits your skin, and then move on to high-end brands.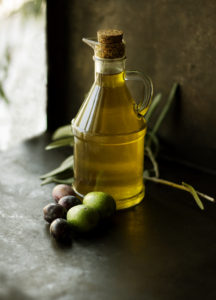 We are constantly exposed to free radicals, pollutants, and other environmental factors, which is why our skin needs all the care in the world, and facial oils take the whole skincare game onto another level.  Remember to speak to your dermatologist in great detail before including any facial oil in your skincare routine as they can best guide you in making an informed and wise decision.