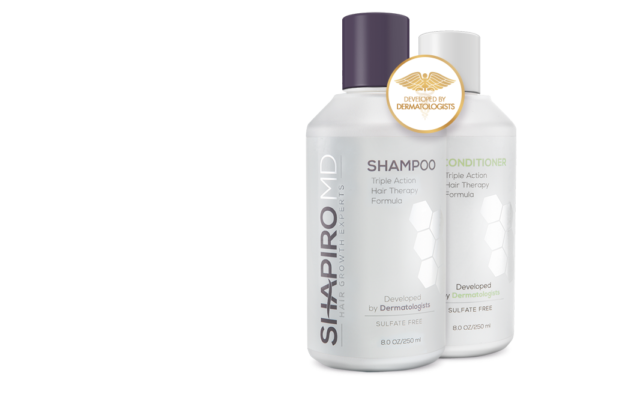 It's no secret that we all are growing older. Except a lucky few, most people also show definite signs of aging sooner or later. Along with wrinkles, graying hair, and overall lowered stamina, perhaps the most embarrassing and heart-wrenching aging sign is that of hair loss. While it's natural to lose some hair almost every day, some people lose hair at an alarming rate. The most common forms of hair loss are male pattern baldness and a receding hairline. What's even more unfortunate is that with pollution, processed foods, and unhealthy eating habits, certain hormone problems have caused women to experience hair loss on the same level as men. These falling strands on the floor, caught in the hairbrush, and clogging up on our shower drains can make our lives very difficult and distressful. Not to mention, several studies have shown people reporting a lack of confidence, and a lower self-esteem when they lose the mane on their head.
Of course, this low self-esteem is what wig and toupee manufacturers and hair transplant 'doctors' cash in on. However, there are alternatives to prevent and even reverse the hair loss process, that are not only affordable but also bring all-natural results. The Shapiro MD Shampoo might just be one of them. With years of intensive research, trial, and testing on topical DHT (dihydrotestosterone) blockers, Dr. Shapiro and Dr. Borenstein, co-created this sulfate-free, effective, and high quality shampoo that aims to provide essential nutrients to the scalp, block DHT, and is highly cost-effective.
Read on the review below as we discuss the Shapiro MD shampoo, its features, ingredients, benefits, and how it is different from other existing hair growth products on the market.
About Shapiro MD
Shapiro MD is a unique hair loss system developed to help men and women re-gain thicker and luscious hair. Since hair loss is the main reason for thinning hair and baldness, this sounds like a promising, simple start. The founders of Shapiro MD Shampoo, Steven D. Shapiro, M.D. and Michael T. Borenstein, M.D., PH.D, believe that the main reason for hair loss is DHT in excess amounts within one's internal system. DHT stands for dihydrotestosterone. The main purpose of Shapiro MD shampoo is to block the DHT from affecting the hair and nourishing it with essential nutrients. It accomplishes this through its active ingredients, which target the enzyme responsible for turning testosterone into DHT. Both men and women have certain levels of testosterone, so DHT is a risk for both.
Shapiro MD – Features
The Shapiro MD regimen consists of a Triple Action Shampoo as well as a conditioner. They contain the DHT-fighting ingredients as well as general nutrients required for maintaining a healthy head of hair in the crown and temple area. It provides essential nourishment to the scalp as it plays a vital role in the overall hair health and growth because it is where the hair grows from. The DHT-fighting ingredients in the Shapiro MD products are among the three most powerful to be found in nature. The manufacturers have a patented formula that has a measured and effective percentage of each of these ingredients. In addition, these ingredients are natural, potent, and safe; hence there are no known reported side effects when one uses the Shapiro MD's products.
The Shapiro MD Regrowth System – What Makes it Unique?
There could be several reasons for one's thinning or falling hair. These factors could be internal, such as age or disease, or a deficiency of some calcium vitamin, or nutrient. The factors could also be external, such as pollution, saltwater, or dry/humid weather. The dermatologists behind the formulation of Shapiro MD shampoo are aware of this fact and are of the view that Shapiro MD shampoo and conditioner are a class apart from conventional hair restoration processes and are a better option from synthetic treatments, both in terms of costs and effectiveness. This effectiveness is actually due to the fact that they consist of natural ingredients that are potent in fighting off DHT, and are also scientifically backed making it an ideal formulation as the users are fully enlightened about the mechanism behind their hair regrowth process. The same cannot be said of any other hair loss treatment, natural or synthetic. Shapiro MD is the result of over ten years of scientific research in the hair loss area, and how using natural ingredients to  DHT-block could be the answer. For customer looking to see even further regrowth results, they also recommend using the Shampoo and Conditioner with an FDA approved 5% minoxidil treatment – which you can also buy from their website for much less than other websites (even on Amazon).
How Does the Shapiro MD Shampoo Work?
Since the DNA dictates the actions of each cell in the body, the more our DNA is linked to hair loss, as it is within our genetic makeup, the more one's hair would fall. This is why, if the father experienced baldness at any stage in his life, his son is likely to go through the same process. However, the genes for thinning or shedding hair must actually be triggered. This is where DHT comes in. This is basically a hormone found in both genders (and probably those in between). The natural DHT-blocking ingredients that Shapiro MD provides works due to reversing this trigger of build up of the hormone and blocking the effects of DHT to a greater extent.
How Does Shapiro MD Block DHT?
Hair fall actually starts when testosterone enters the hair follicle through the androgen receptors. These are a gateway to the follicles themselves. Once its inside the follicles, the testosterone combines with certain enzymes to produce DHT. The ingredients in the Shapiro MD product line block the receptors, thereby lessening the production of DHT. Hence, the usage of Shapiro MD shampoo can lead to a reduction in the production of DHT itself. Once the body's DHT production is decreased, the genes for hair thinning and shedding recede as well. A number of former and current users have reported thicker and fuller natural hair from using the product, enhancing its overall reliability.
Ingredients
Shapiro MD shampoo contains three core ingredients that are natural, potent, and effective in combating hair loss in both men and women. Dr. Shapiro and his ardent team of dermatologists and doctors spent years in research and development to create a triple action formula that can help against hair loss. These three ingredients are briefly discussed below,
Saw Palmetto Berry Extract (SPBE)
Saw Palmetto Berry Extract or SPBE is also known as serenoa repens liposterolic extract, that works well with anti-androgenic effect and impedes 5-alpha reductase types I and II binding the DHT receptor on hair follicles thereby efficiently combating hair loss and baldness. A number of studies and trials proved that it is potent and has no adverse reactions.
EPIGALLOCATECHIN-3-GALLATE (EGCG)
EPIGALLOCATECHIN-3-GALLATE is rich in antioxidants and is found in green tea leaves. It efficiently reduces the effects of androgen by combating the androgen receptor gene and by inhibiting 5-alpha reductase. EGCG promotes hair growth and protect the hair follicles from radiation.
Caffeine has always been on the forefront when it comes to blocking DHT and has been used in a number of formulations due to its antioxidant properties. It stimulates hair health, promotes its growth, and prevent further hair loss.
Shapiro MD Shampoo – Recommended Usage
The users are recommended to use a nickel to quarter size of the Shapiro MD Shampoo on wet hair. As previously mentioned, many users have reported a considerable improvement in the overall appearance and texture of their hair, and a visible reduction in the hair fall rate.
It is important to note here that Shapiro MD Shampoo is designed for men and post-menopausal women only and so young adult, childbearing age women should not use it as active DHT blockers may pose a risk on potential unborn child.
Shapiro MD Shampoo – Pricing
There are several packages in which you can order the Shapiro MD products through their official website. These include,
One Shapiro MD Shampoo and one conditioner $69.95, with a saving of $5

Two of each for $119.8, with a saving of $30

Four of each for $199.8, with a saving of $100
While these prices do seem steep, they are much less than a synthetic hair regrowth treatment would cost. Even a properly realistic wig would be more expensive and an inconvenient option.
Money Back Guarantee
In case the users are not satisfied with the results, or do not see any significant change in their hair health, they can avail the 60-day money back guarantee, by returning the unused portion of the shampoo, for a full refund, with no questions asked.
Conclusion – Should You Buy It?
The Shapiro MD shampoo and conditioner system's powerful natural ingredients nourishes the scalp and invigorates hair growth, promoting thicker, stronger, and healthy hair, while improving its overall texture. The fact that it has brought stellar and prolific results to many users over an extended period of time, makes it worth trying. Hair loss can be an utterly frustrating and stressful thing for people, and it is important to address it right away by selecting and using relevant products, and since Shapiro MD's ingredients meet all the criteria, it is definitely worth one's time and attention.